7116
Tillage Equipment - Disks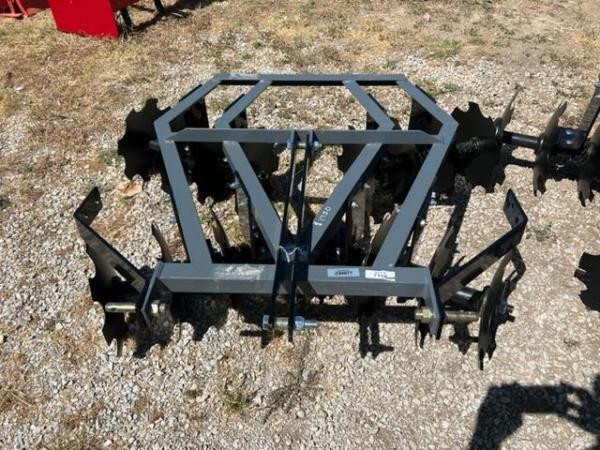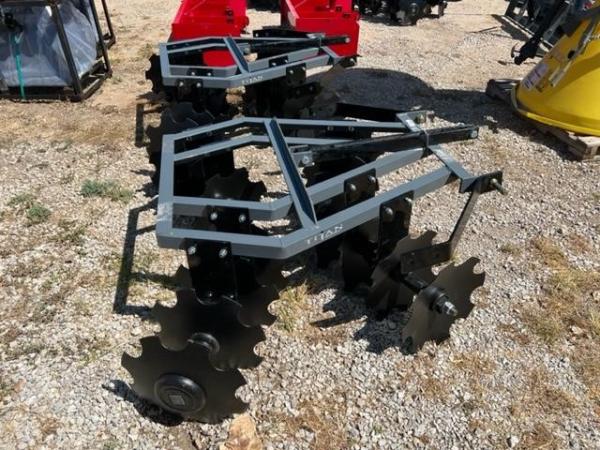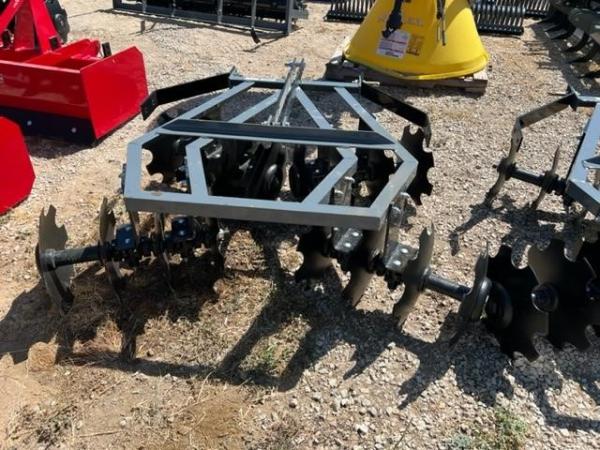 Equipment Overview
| | |
| --- | --- |
| Price | $1,750 |
| Make | TITAN IMPLEMENT |
| Model | 7116 |
| Year | 2022 |
---
Need Assistance?
(254) 442-1277
---
Specifications
Frontbladesize: 16
FrontbladesizeUnit: Inch
Frontbladetype: Notched
Hitchtype: 3pt
Numblades: 8
Numrearblades: 8
Rearbladesize: 16
RearbladesizeUnit: Inch
Rearbladetype: Notched
Rowspacing: 7.5
RowspacingUnit: Inch
Weight: 502
WeightUnit: Pound
Width: 5
WidthUnit: Foot
General Description & Dealer Notes
These Angle Frame Disc Harrows are our basic disc harrow, best suited for residential landscaping, small gardens, nurseries, hobby farms, and wild game food plots. They are designed to open and break up the soil surface for prepping seedbeds for planting. They feature notched discs which easily break up and redistribute cultivated topsoil, and are designed for a Category I quick hitch. Designed for tractors ranging from 20 to 40 hp.