TB153FR
Excavators - Crawler
Tap photo to enlarge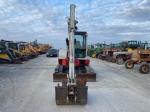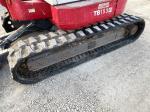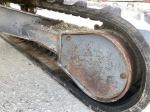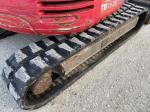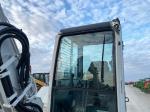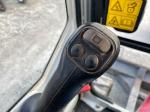 TAKEUCHI TB153FR
$51,999
Excavators - Crawler
Classification: Machinery
Serial Number: 158301650
Year: 2013
Make: TAKEUCHI
Status: Used
Model: TB153FR
VIN: 158301650
Availability: Available

Accondition Excellent
Airconditioning Yes
Blade Yes
Boomswing Yes
Digdepth 18.9166666666667
DigdepthUnit Foot
Fuelcapacity 15.9
FuelcapacityUnit Gallon
Groundpressure 4.63
GroundpressureUnit Pound/square Inch
Heater Yes
Horsepower 38.2
HorsepowerUnit Horsepower
Hours 1169
Hydraux Yes
Maxreach 22.75
MaxreachUnit Foot
Numberofbuckets 3
Operatingweight 12450
OperatingweightUnit Pound
Ropstype Enclosed
Screens Yes
Seatmaterial Cloth
Shippingheight 11.5
ShippingheightUnit Foot
Shippinglength 21.8333333333333
ShippinglengthUnit Foot
Shippingweight 12450
ShippingweightUnit Pound
Shippingwidth 6.41666666666667
ShippingwidthUnit Foot
Tailswingradius 8.58333333333333
TailswingradiusUnit Foot
Trackpercentremaining 100
Tracktype Rubber

Takeuchi TB153 mini excavator. This excavator has 1170 hours and just had brand new tracks installed. The machine comes with the buckets pictured. The hydraulics are strong and the machine is ready to go to work. We have a loading dock available. Financing available.